This shoot came to me in the middle of a summer in a dream. I woke up my husband Kirk and told him about the images that my mind had created - granted he could only be so enthusiastic at 3 am; but I couldn't keep the images inside! From that night, I told a few close friends about my ideas. To those that know me, it's no secret that I love Star Wars. I grew up a major Sci-Fi nerd thanks to my dad, and I wanted to incorporate my favorite stories into a romantic, colorful, moody styled shoot. In my dream, I imagined what it could had been like for Padmé Amidala to have married Anakin Skywalker after he became Darth Vader (spoiler alert! ...but not really) - a love worthy of the Dark Side.
My goal was to curate the entire shoot myself; to collect the decor, create the florals, paint the invitation suite, style the models, and shoot it. I collected most pieces from The Salvation Army. Seeing my ideas come to life was one of the most satisfying experiences I've had as a photographer. These images that started as a mid-summer dream were made real. I hope you enjoy my Star Wars inspired bridal shoot!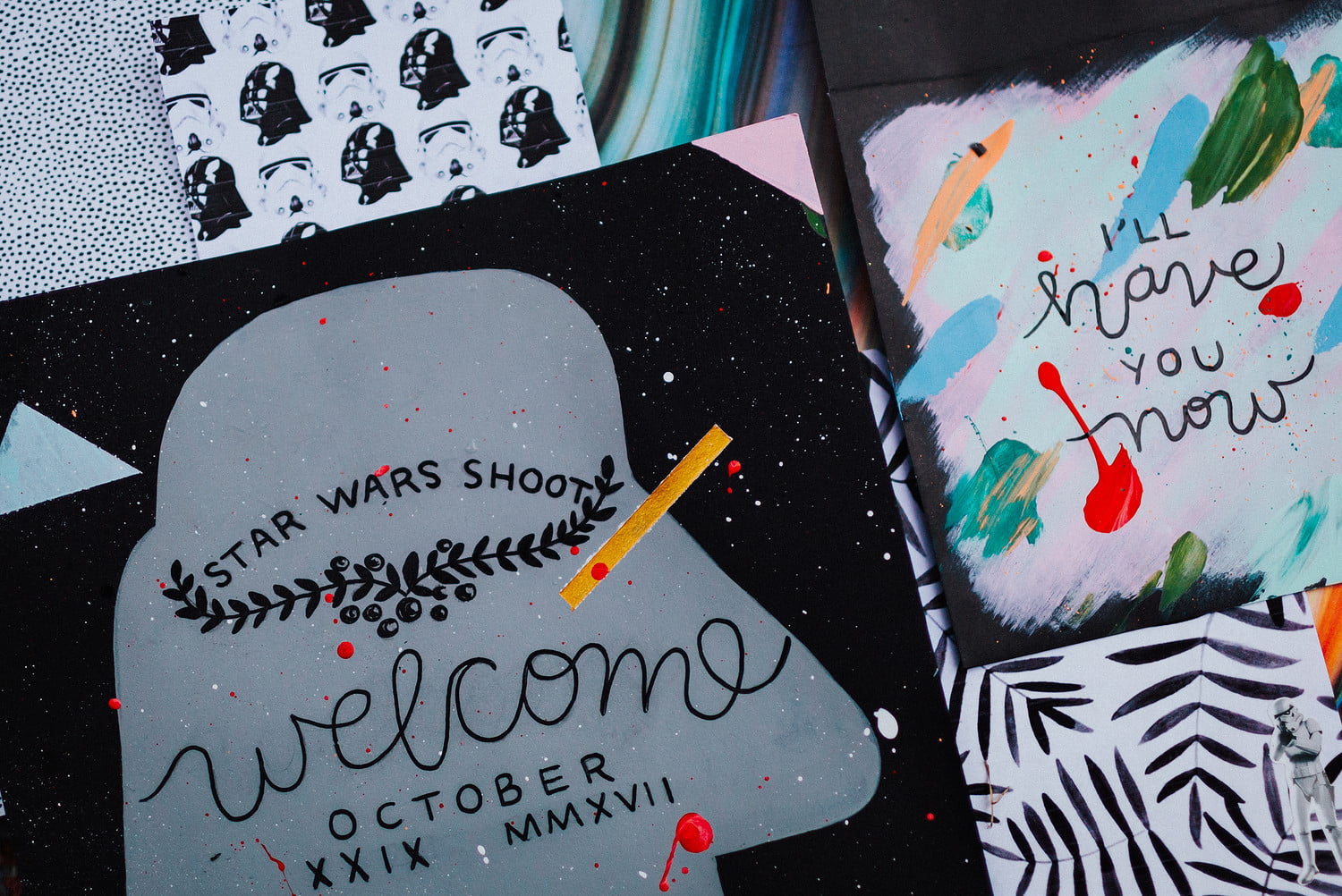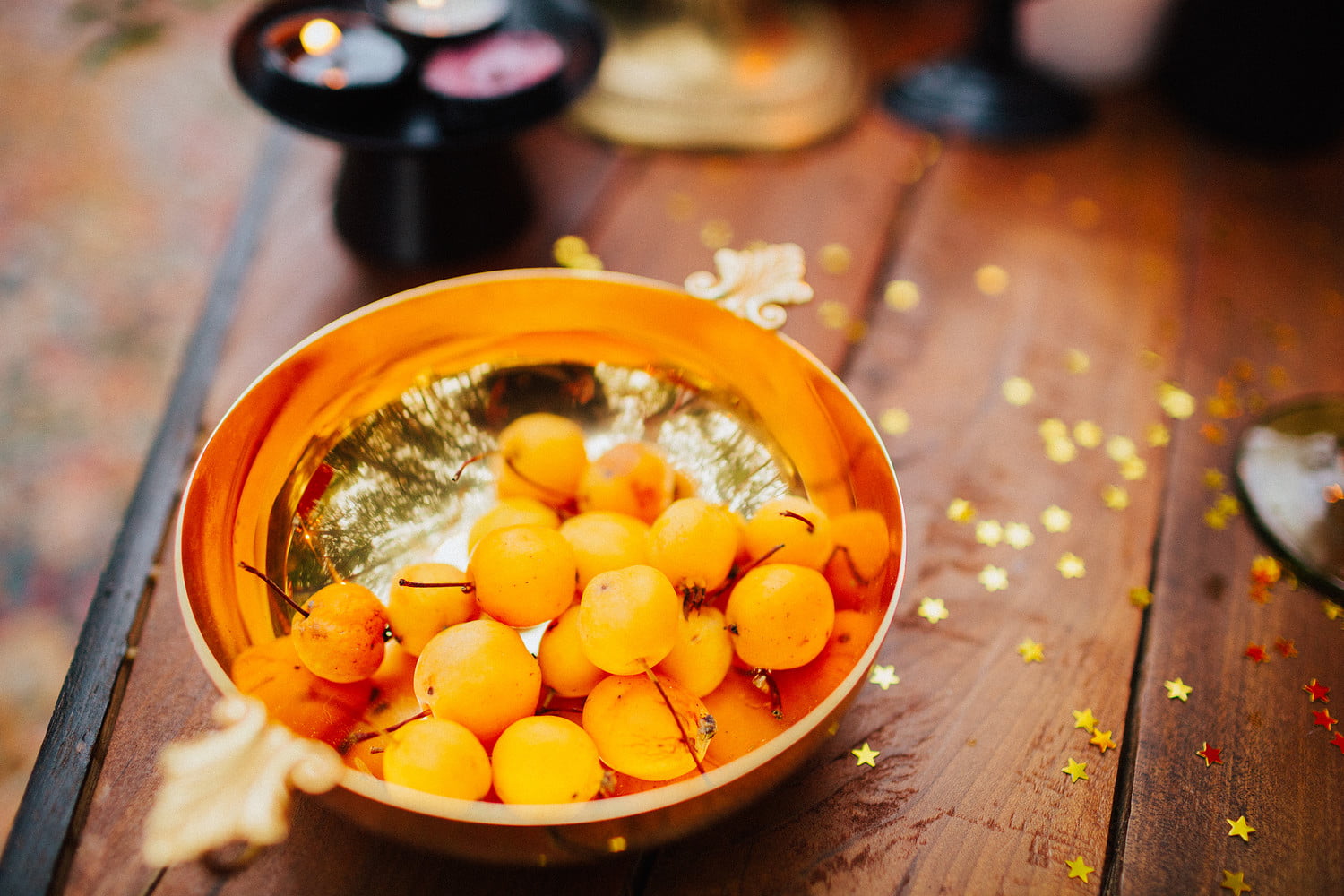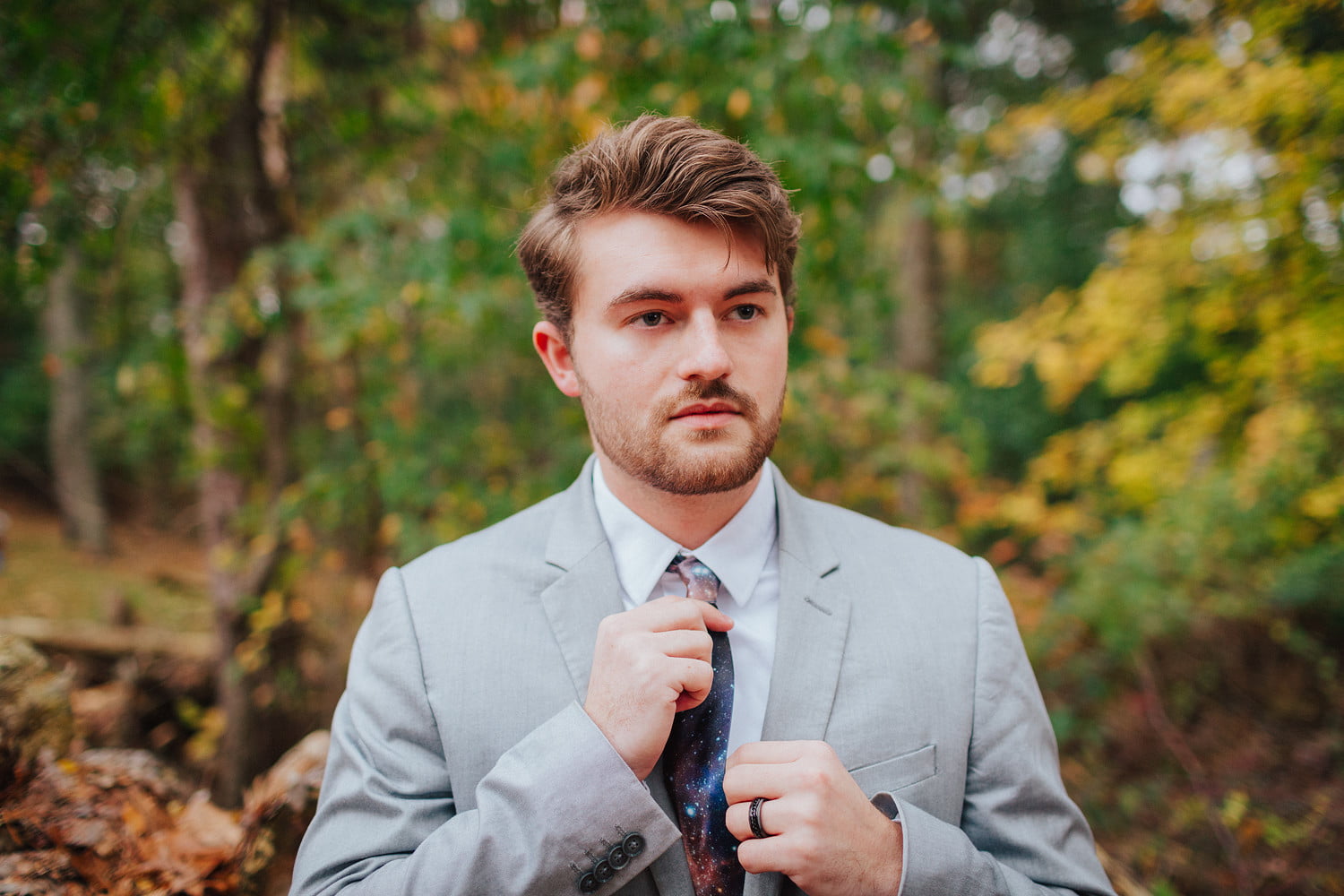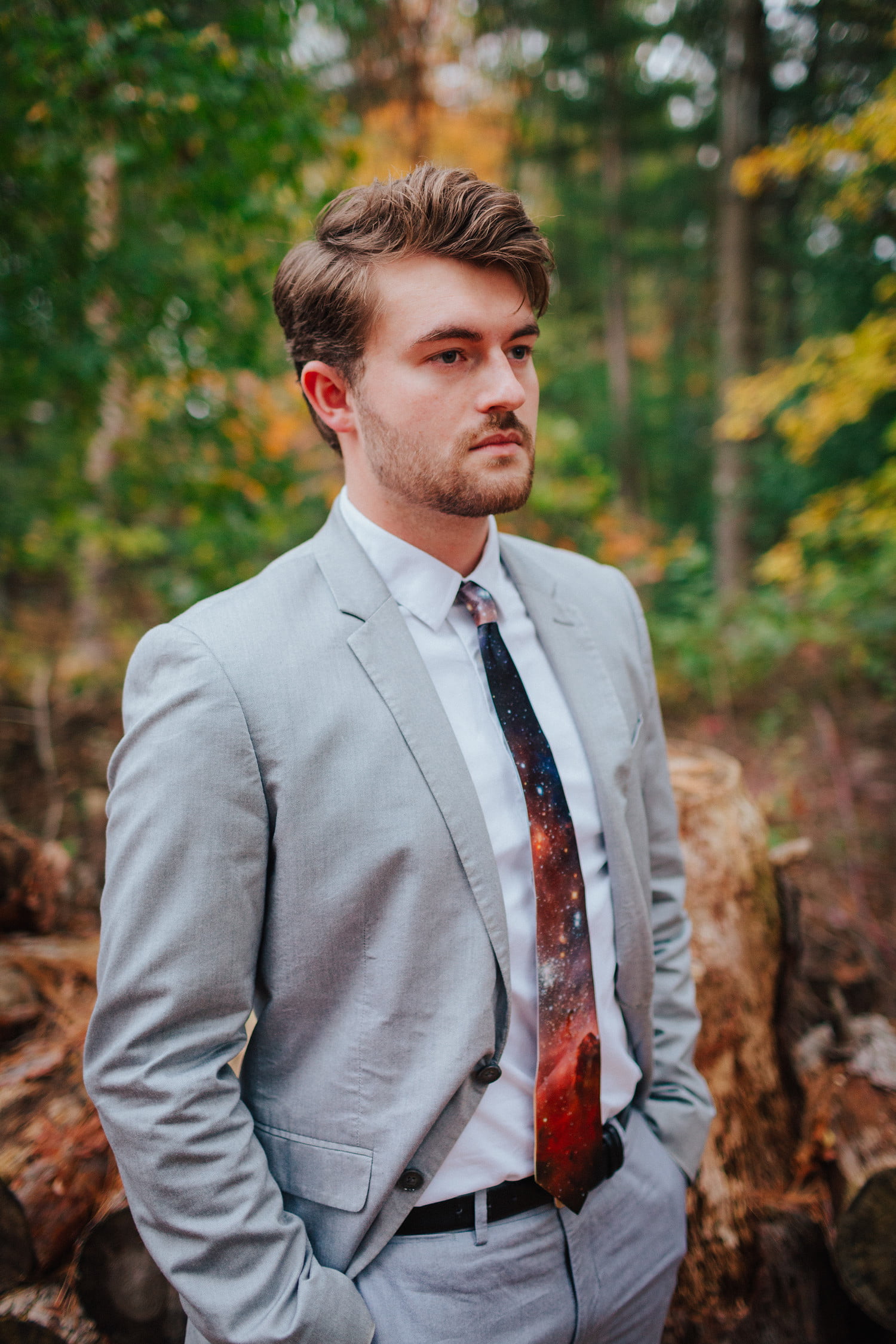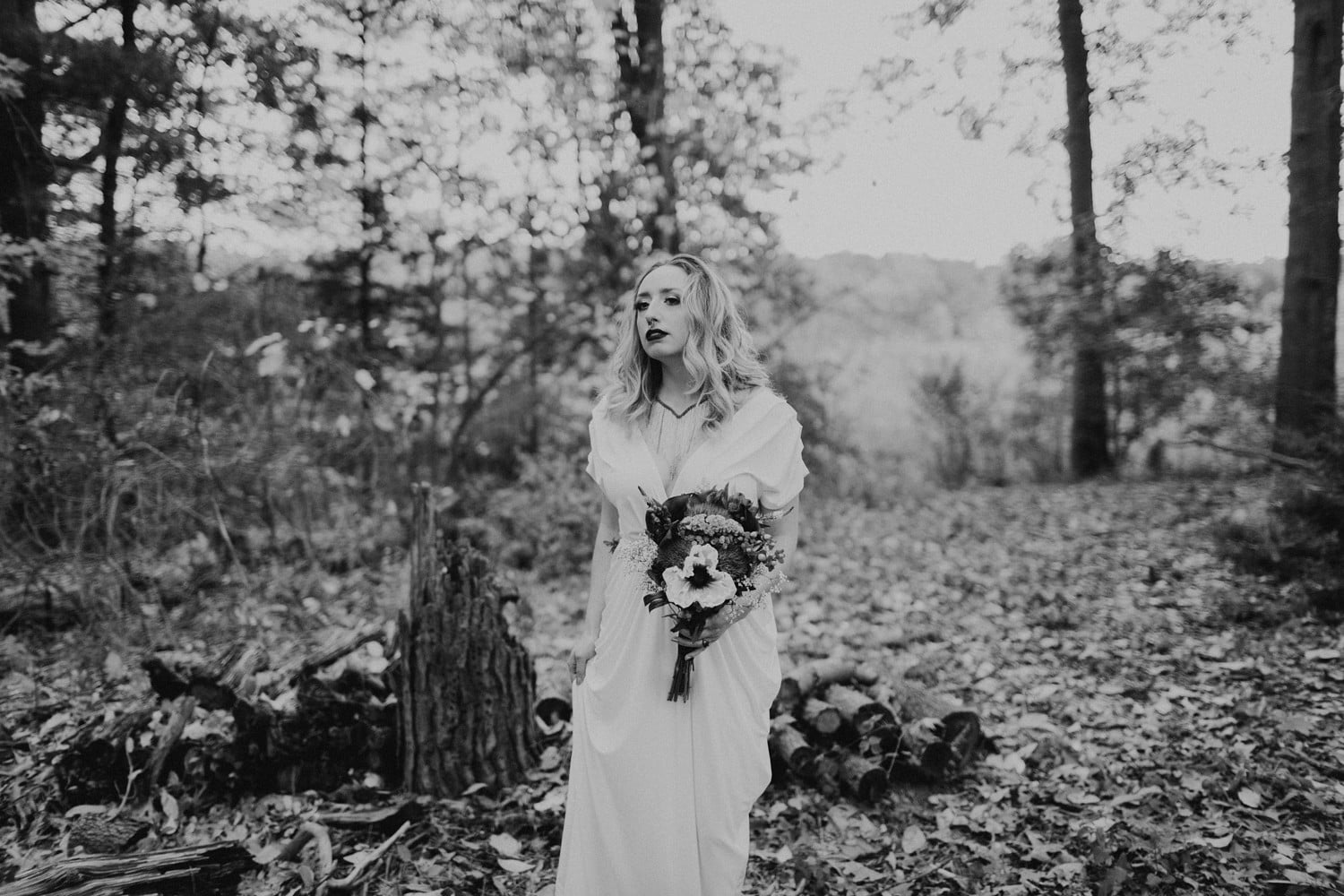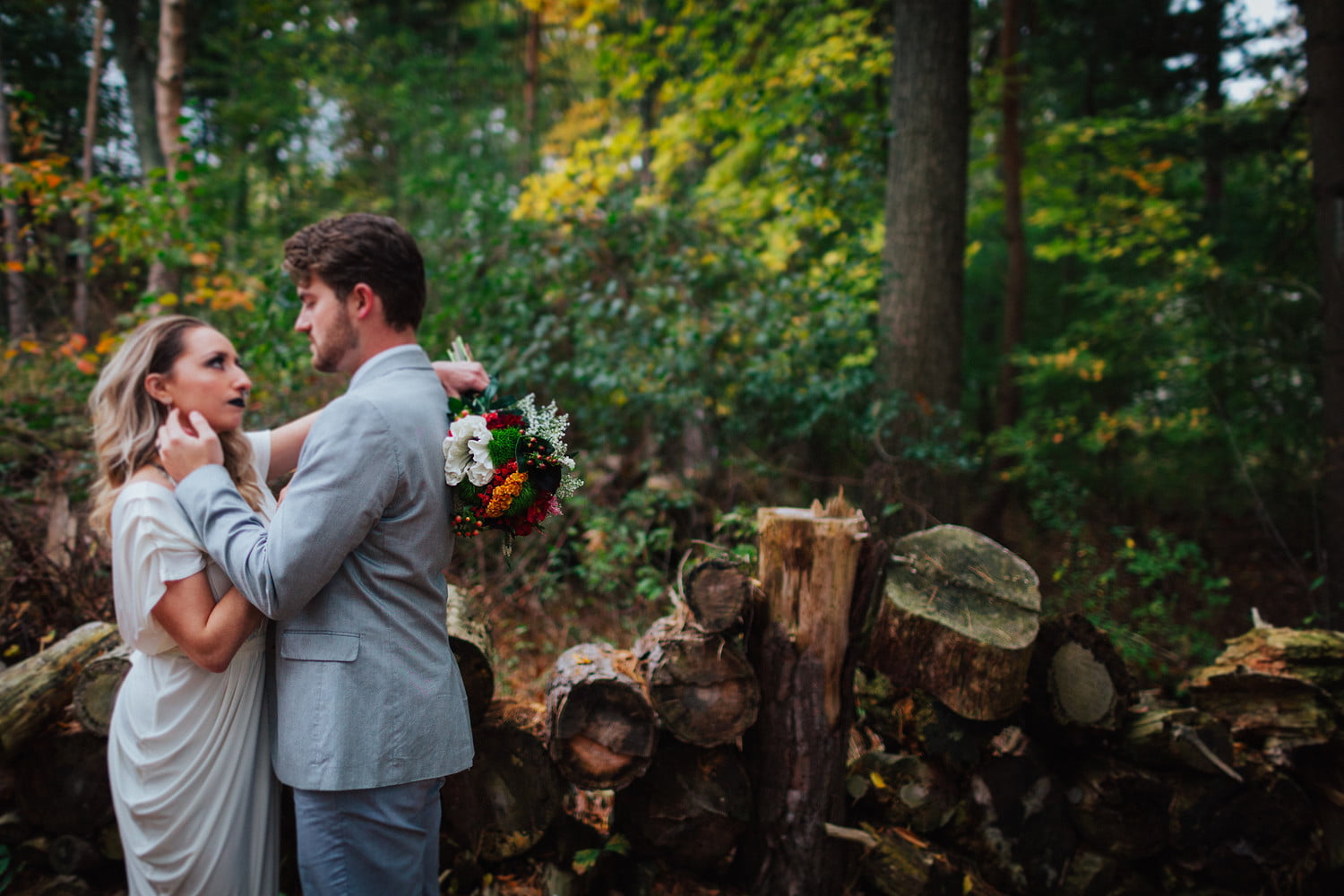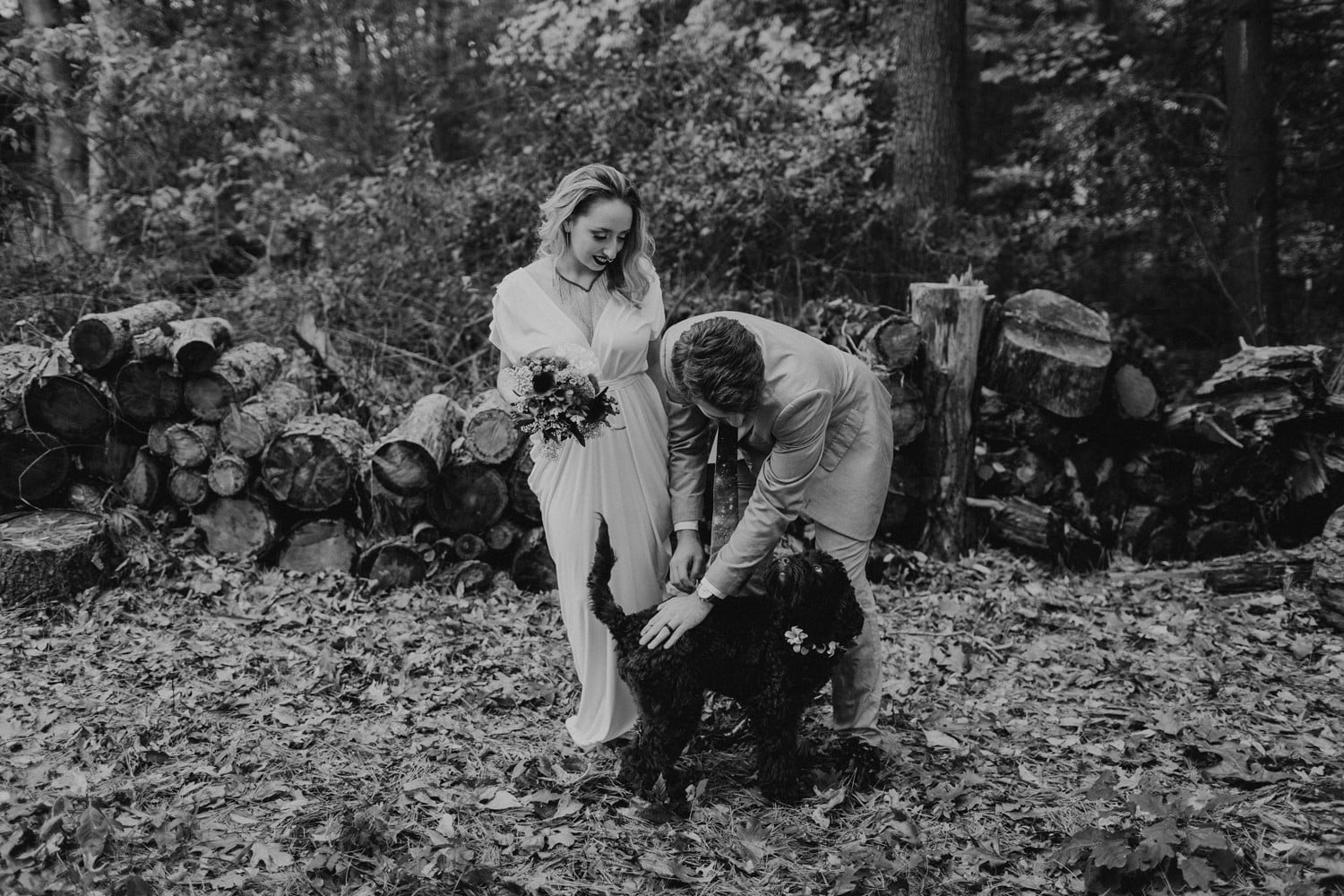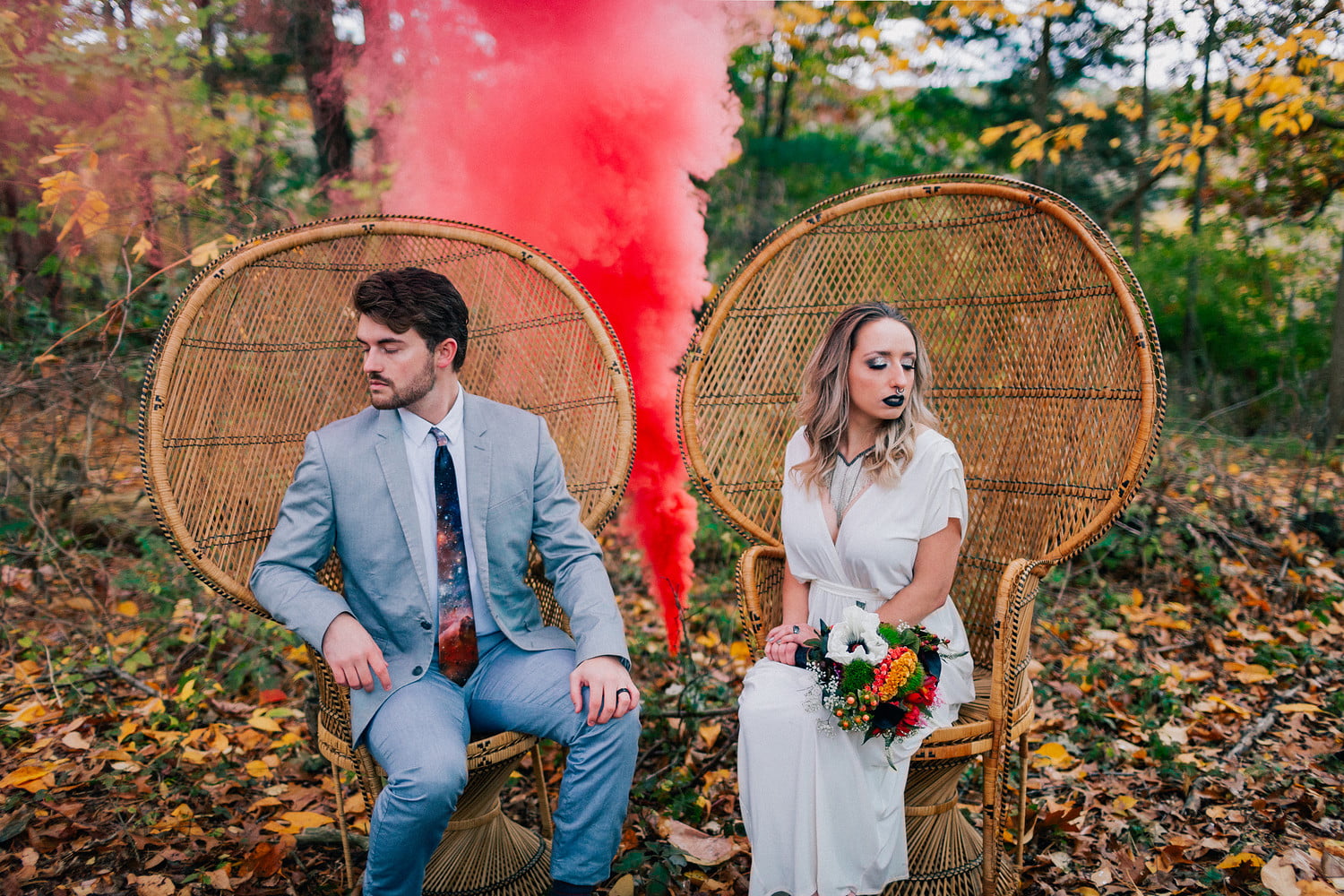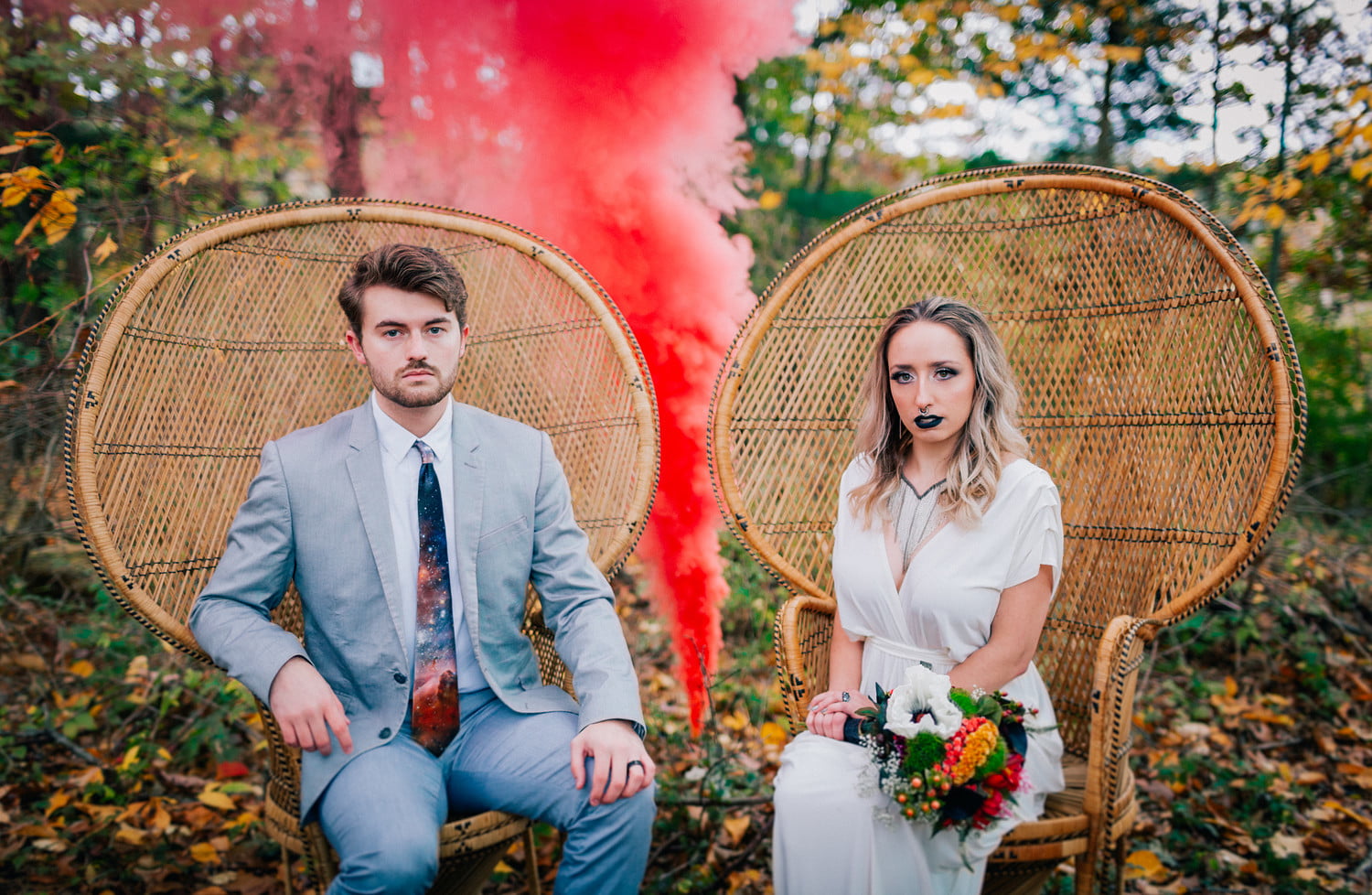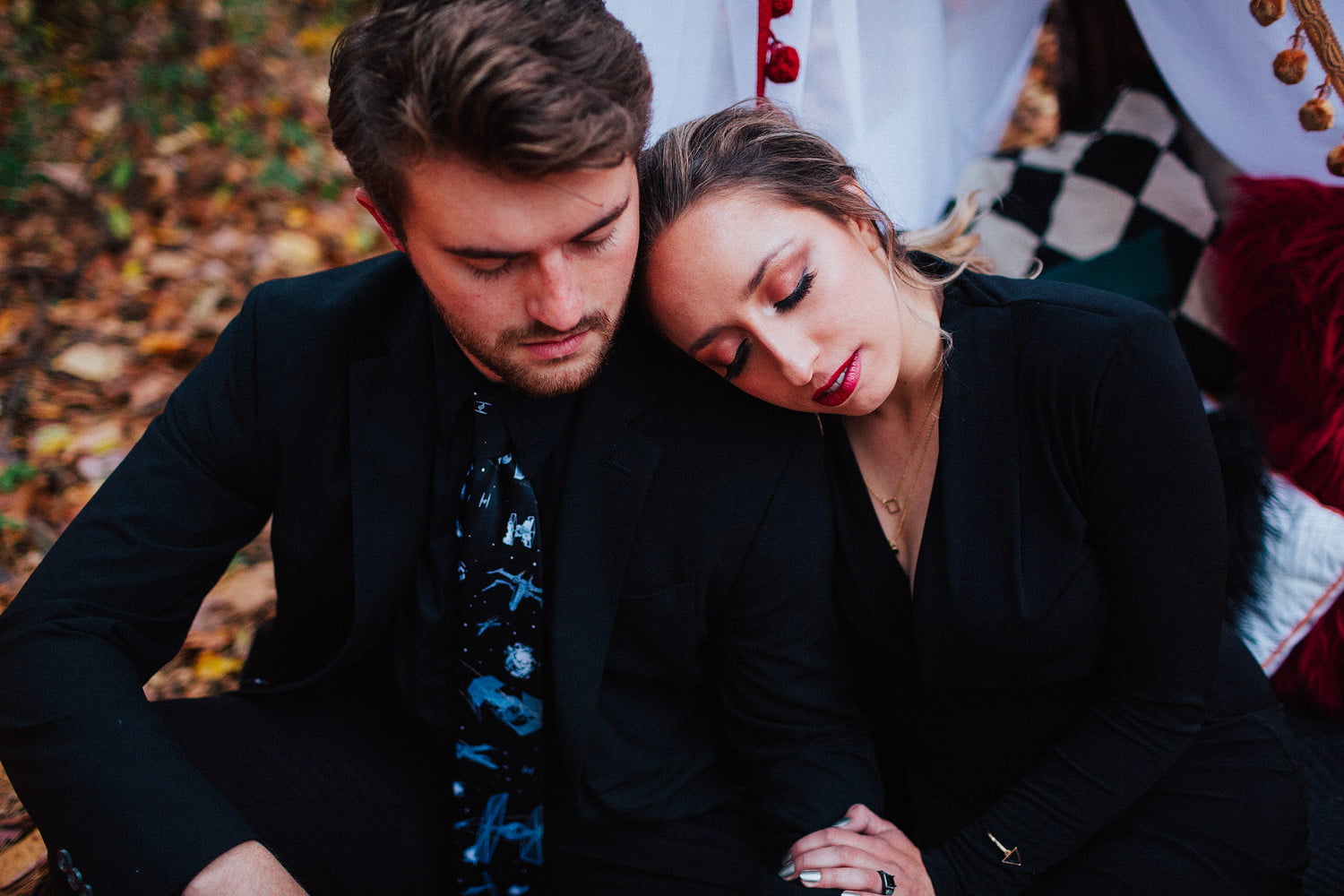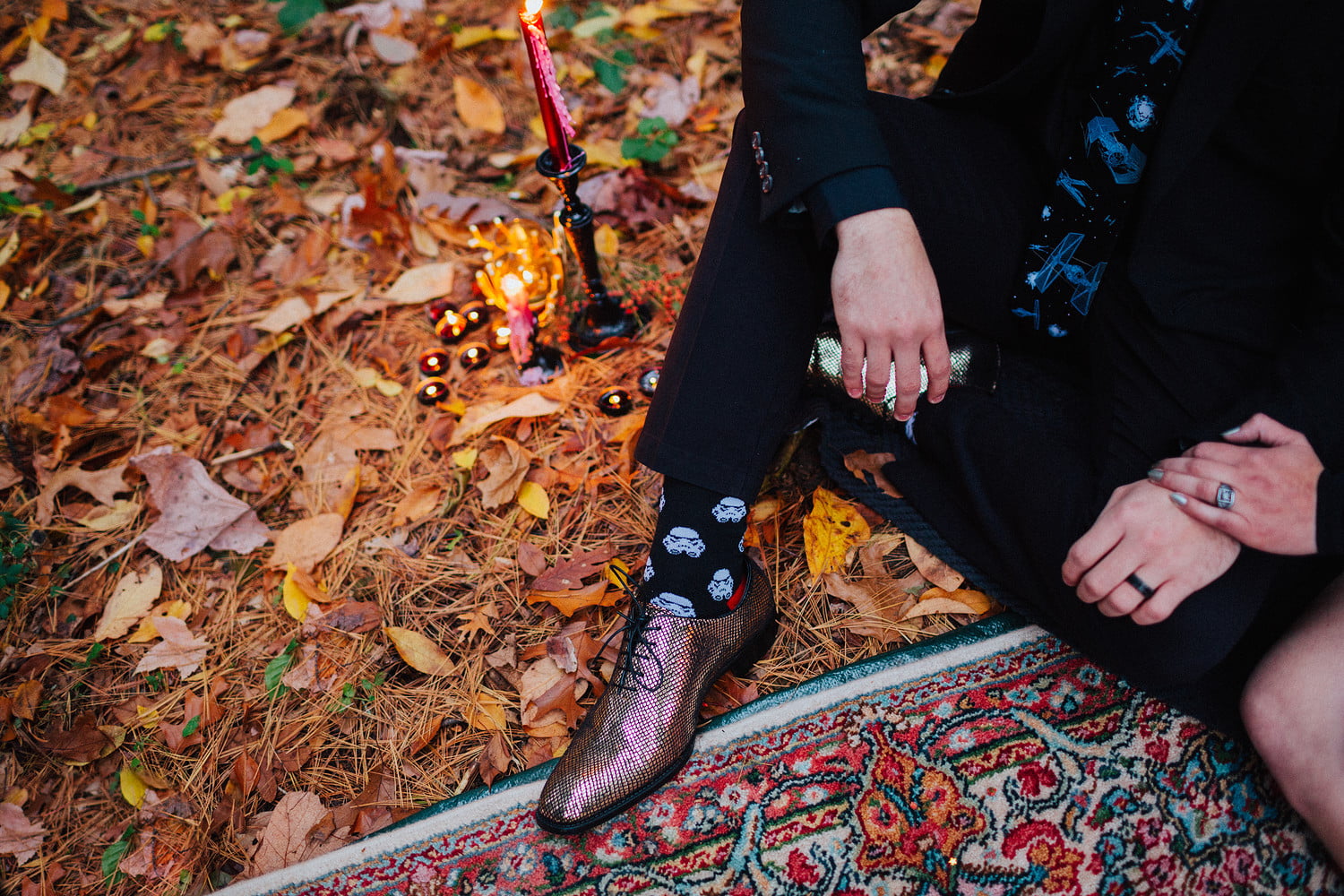 DRESSES: White Etsy | Black ASOS
INVITATION SUITE: Armitage Artist (me!)
MAKEUP/HAIR: Sarah Gruenberg
FILM: Sculpted Films
BOUQUET: Stems Market, Hobby Lobby
DONUTS: Rise Grand Rapids
TABLES: Drew Design
PERFUME: Fox Naturals
All other decor was curated from The Salvation Army, Amazon, or mine and Meagan's homes!
A special shout out to my team for the day: Noelle, Sarah, Alex and Brittany (and of course, my models Drew, Meagan and Meagan's doodle, Zelda (who was basically Chewbacca!). Without your support of my dream and ideas this shoot would not have been possible!